A public disservice announcement – Wake Up.
The company [Citidel Securities] makes money from the difference between orders to buy and sell a stock, known as the spread, and buys up orders from the big retail trading platforms including Charles Schwab and Robinhood that have attracted record numbers of new customers this year. 
US regulator fines Citadel Securities over trading breach 20 July 2020 FT
The US financial industry regulator has fined Citadel Securities $700,000 for trading ahead of customer orders, dealing a blow to the market-making firm that has benefited from a big rise in retail trading this year.
"A big blow"? Try a slap of the wrist. It is their business model to front run traders. Citadel buys 45% of Robinhood's flow and front-run half of it. The regulators of course want to work for Citadel or another one of these firms when they move on so they make it look like they are doing their jobs while not changing anything.
The regulator also highlighted the ability for traders on Citadel Securities' OTC desk to "disable" the system component that automatically sent certain messages to trade OTC stocks.
Nearly half of the 467 limit orders reviewed by the regulator in the six years until September 2018 were found to violate Finra's requirements to display orders. The bulk of the violations were for failing to execute trades against existing quotations in a timely manner, Finra said.
This is our markets these days. Passive investors have no impact on price because they are not part of the marginal buy and selling. It's the traders and the high speed traders. The stock exchanges make money letting these guys have the fastest access to the markets so they can see what orders are coming in.
These traders do not care about the future of the companies they are trading. Only where the flow is going right now.
It was real nice of Citidel to give our former money printing Fed Chairman a cushy "advisory" job right after he left the Federal Reserve. They all go to work for financial institutions and make copious salaries after they leave the Fed.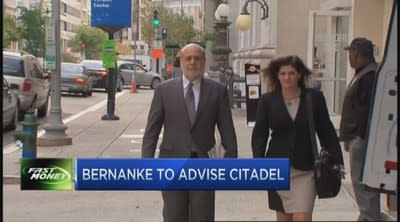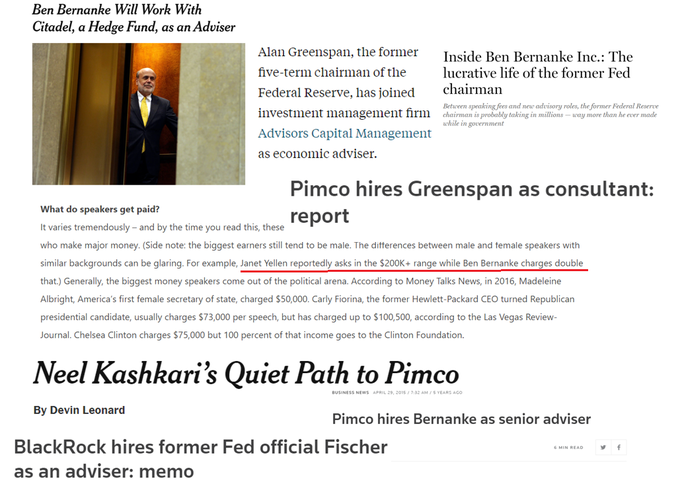 Invest safe, the regulators are not on your side.
Michael Bond
---
A public service announcement by TSP Smart & Vanguard Smart Investor
---
---
Categories: Perspectives, The Smart Bird